2022 BMW iX Range Around the World
Go far with a new BMW iX while being sustainable in Seattle and Bellevue. But if you're unsure how reliable an electric vehicle is, just take a look at how this luxury electric model performs around the world. Let the team at BMW Seattle walk you through some of the places to see what the 2022 BMW iX electric consumption was like as a part of your research on EV. For a reminder, here is the 2022 BMW iX range in different trims:
iX Drive50 Convenience – 305 miles (324 maximum)
iX Drive50 Premium – 305 miles (324 maximum)
iX Drive50 Sport – 315 miles (324 maximum)
iX M60 – 280 miles
2022 BMW iX Electric Consumption: Japan
Horticulturist and flower grower Genta Ishihara guides through Yamanashi, the picturesque sight with many mountains, deep valleys, and lakes, inside a BMW iX. You'll discover the different mountains including Mount Fuji, the Yatugatake mountain massif, and the Japanese Alps. Nestled in this historic region that once used to produce high-quality silk is Ishihara's family business, a Yamanashi horticulture shop. The flowers, plants, and vegetable seedlings are sold at local street stalls, markets, and garden stores throughout Japan.
Electric range (WLTP) in km: 394–426 (WLTP)
Power consumption: 21,2–19,3 kWh/100 km (combined)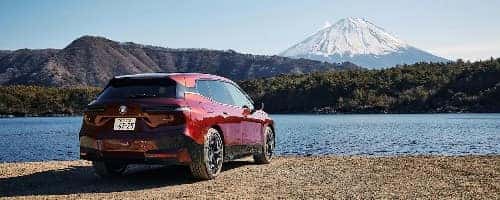 2022 BMW iX Electric Consumption: Norway
Ski touring expert Alice Linari shows that it's possible to ski sustainably while traveling all thanks to driving a BMW iX. Linari visits this Scandinavian country for the film, The Melting Point, as the nature there is fragile and impacted by climate change. As an environment advocate, she is looking to protect nature while combining tradition and innovation. With a vehicle like the iX, she is able to go on drives while being conscious of the state of the local environment.
Electricity consumption: 21,4 – 19,8 kWh/100km (WLTP)
Electric range (WLTP): 590-630 in km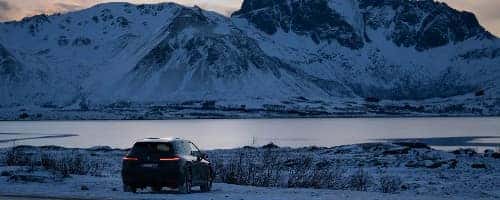 2022 BMW iX Electric Consumption: South Tyrol
South Tyrol has a variety of routes, including mountain roads and passes, so traveling to this Alpine-Mediterranean region is the ultimate test of the BMW iX. Get behind the wheels of this electric vehicle and you will be able to explore the different sights while being eco-conscious. You'll also meet other environmentally conscious locals, such as the local restaurant operator to vegetable producers and winemakers.
Electricity consumption in kWh/100km (WLTP): 23,0–19,3 kWh/100 km (combined)
Electric range (WLTP) in km: 372–631 km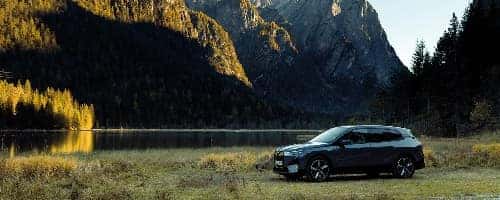 2022 BMW iX Electric Consumption: Scottish Sights
Photographer Steve McCurry has seen more of the world than most of us. As a World Press Photo winner, Robert Capa gold medalist, and veteran National Geographic contributor, he started his career with his journey across India, Pakistan, and Afghanistan. This time, he is traveling through the Scottish highlands with a BMW iX. The wind and weather are always changing in these open plains, but the iX can handle it.
Electric range (WLTP) in km: 372-631
Electricity consumption in kWh/100km (WLTP): 23,0-19,3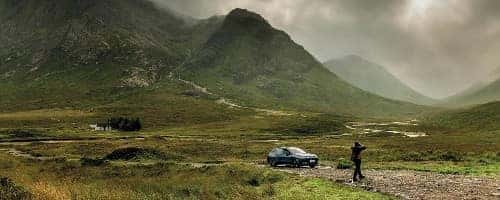 Enjoy the Impressive BMW iX Range in Seattle
The new BMW iX range stands the test of rough weather and road conditions all around the globe, so it will work as well for you in Redmond and wherever you want to head out to. Finance or lease a 2022 BMW iX from BMW Seattle today
More from BMW Seattle
When you're in the market for a BMW SAV® that is big enough for your whole family, you will want to take a closer look at the 2023 BMW X7. This is a 7-seater featuring an athletic styling and a spacious cabin. Whether you're taking your growing family to the mall or you're driving…

The all-new BMW M2 Coupe is high-performing even when it's pushed to the limit. With its world premiere in October and market launch in April 2023, the M2 has plenty of features to discover before experiencing its power yourself in Seattle. Learn more about the 2023 BMW M2 with the team from BMW Seattle below,…

As the first pure electric sports car from BMW i and BMW, the BMW i4 M50 have many expectations to meet, but this vehicle easily meets those expectations and more. Even British racing driver Charlie Martin is amazed by the performance when she took it on the forested valley slopes of the Salzburgring on…